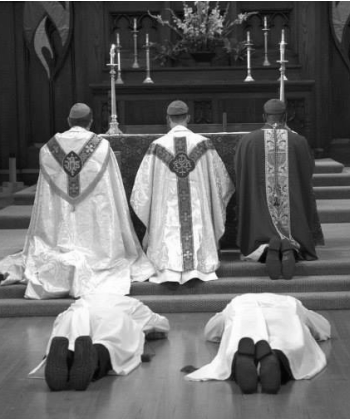 The Old Catholic Church of the Americas is a catholic communion that is separate from the Roman Catholic Church and is not governed by the Pope. Our Synod of Bishops governs both the sacred and temporal affairs of the Church with principles borrowed from the Old Catholic Tradition.

We are patterned after the Union of Utrecht churches, and each diocese, ministry, or religious order admitted to the Synod remains autonomous except in matters undertaken by the Synod while sitting in Council.

We respect the dignity of all people, practicing radical inclusion. We will never discriminate against you. We trust when you explore us you will find a warm and friendly church home devoted to catholic spirituality and the love of God regardless of who you are, your former faith tradition, or where you come from in life.
---