Interested in Lay or Ordained Ministry?
The Mission of the Church and the Sacramental needs of the People of God can only be fulfilled by dedicated pastoral leaders both lay and clerical. One of greatest frustrations of any Bishop is when he receives a call to help establish a new parish community but there is not anyone to send. For the Mission and Ministry to grow and continue deepening its reach into the World, we hope to foster and encourage vocations to the clerical and religious life. For those who are considering Religious Life we invite you to speak with us about assisting you in your decision making process. Vocations do not always necessarily mean service as an ordained minister within the confines of a parish community. God has blessed many individuals with gifts which can be used in a variety of pastoral assignments within chaplaincies which also brings the Good News of the Gospels to many.

Each diocese and religious order within the Old Catholic Church of the Americas maintains its own particular standards and requirements for those seeking a role in lay ministry or ordained ministry. Therefore, if you are interested in a lay, clerical or religious vocation, please contact the bishop overseeing the geographical area nearest you. If you are uncertain as to whom to contact, contact the Head Office of the Church with your initial inquiry so that you may be referred to the appropriate prelate. Email: info@occoa.org Telephone: 501-613-7821

The Old Catholic Church of the Americas unconditionally embraces its responsibility to provide a format for the academic formation of our candidates for its various orders. We will assist you in finding an appropriate academic and spiritual formation program that will best prepare you for service to the People of God.

We believe that our particular approach is conducive to fostering service to God's Church by permitting our diocesan clergy the option to marry and by setting aside so many of the past illogical and discriminatory impediments to Holy Orders. Our object is to find every way possible within the diverse experience of the Church to foster in those who believe that they have been called to a life of service to the lay, clerical or religious life, hope and freedom to experience the fullness of God's gift of a vocation so they may serve others. So it does not matter to us whether you are single, married, divorced, with or without children, gay, straight, or of a various race, or ethnic background. What matters is that you have a valid and confirmed calling by the Holy Spirit to minister to God's people - then it becomes up to each candidate to work through the process of applying, education, and discernment for ordination.

We also encourage all inactive deacons, priests, bishops and religious who are considering a return to the clerical or religious life to speak with us about returning to active clerical or religious life regardless of their previous faith tradition.

Finally, we emphasize that ministry in this jurisdiction is profession. We take our vocations seriously and seek to determine similar seriousness and dedication in our candidates. The process for being admitted to candidacy for a vocation or incardination is rigorous, requires patience and time, and rightly so, as we believe that with a rigorous process comes true discernment.

A Prayer for Vocations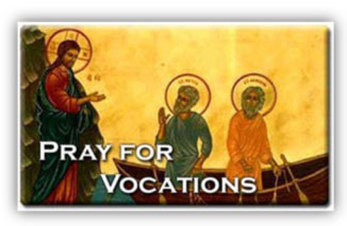 You are the Savior of the world O Lord, Jesus Christ. Manifest in Your Church the Spirit Whom You abundantly bestowed upon Your Apostles who constituted the Catholic Church as the sanctuary where Your Name would always be praised and glorified. We beseech You to call many to the Priesthood and Religious Life within the Evangelical Catholic Church which is Yours. Let zeal for Your House consume them and for the salvation of souls. Inflame within them the Spirit You give at Baptism for You have chosen them. May they be Priests and Religious according to Your Own Heart Which was pierced by the lance of a soldier for them. Protect the vocations You have given them. For You live and reign with God the Father and the Holy Spirit, One God, for ever and ever.

---